DOOGAN WAS ADOPTED MARCH 14, 2003!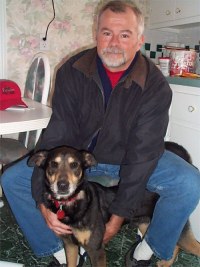 UPDATE:
I wanted to give you a Doogan update. Everything is fine! After I picked him up I stopped by my office to show him off. He was a big hit! He really sucks up the attention. I had a big LL Bean bed from our last dog. I put it in the hallway in front of our bedroom door. He slept on it Friday night. I moved the bed into the living room & that's where he sleeps. He loves his bed. He wouldn't play with our old dog's toys even though they had been washed. Friends came over for dinner last night and they brought Doogan a baby (stuffed toy). Doogan likes it and brings it to his bed. We're enjoying him very much. He's been out for at least one walk per day. I'm going to wash cars this afternoon and I'll tie him to a tree so he can be with me.
UPDATE June 23, 2003: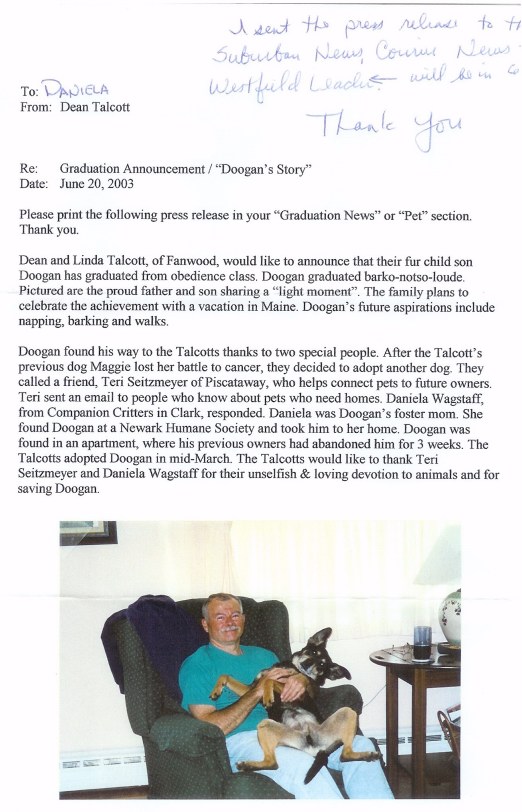 Pictures of Doogan almost 1 year after he was rescued (January 2004):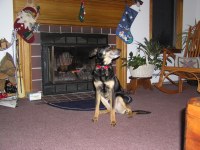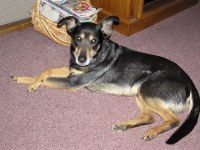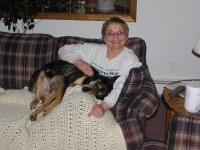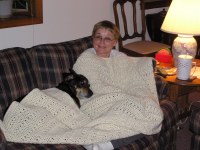 DOOGAN'S STORY: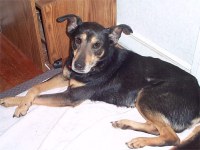 Doogan now weighs 38 pounds after gaining the weight he needed (he was found emaciated) and is 4-5 years old. After someone purchased a vacant multi-family building, they found Doogan had been abandoned in one of the units with no food, water or heat during the coldest days and nights of January. He had been left behind when the tenants moved out. How could they even think to do such a thing? It is estimated that Doogan had been there all alone for about 3 weeks. Understandably, Doogan was somewhat nervous and bewildered when he came into rescue. He was a little shy and kept his tail tucked between his legs. That was his only reaction - never any aggression. But it only took him a couple of hours to realize that things were looking up for him. It took him no time at all to bond with his foster mom and to befriend the other dogs in the house. When there are visitors in the foster home, he greets them all warmly by leaning into them affectionately and giving kisses. In fact, if Doogan is not permitted to greet visitors, he will cry pitifully. He does not like to be excluded. It took five shampoos to remove the grime from Doogan but he really seemed to enjoy his bath and it was evident how much better he felt afterwards. He now has a soft and shiny coat. Doogan's teeth have been professionally cleaned and they are now sparkling white. He is very sweet and friendly and just wants someone to love him - someone who promises never to abandon him again. Doogan is a very well-behaved boy and is trustworthy in the house. Younger dogs are able to engage him in play yet he respects the desire of older dogs to be left alone and doesn't bother them. He doesn't seem to be fazed by cats.