BENSON WAS ADOPTED AUGUST 22, 2004!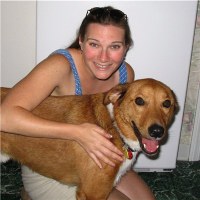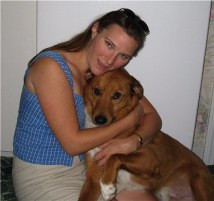 Benson's Story: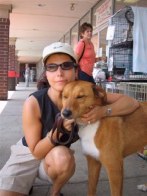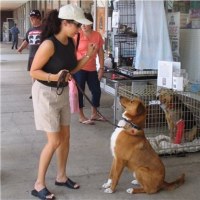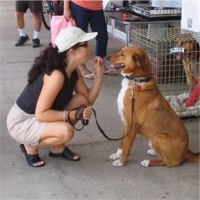 Benson had been adopted from us 3 years ago. We remembered him as being one of the sweetest dogs. That he still is today. His adoptive family returned him claiming that they now have other interests and no longer have time for a dog. Benson was visibly upset when they brought him back. He knew something was up. One of our volunteers took him out of sight while release paperwork was completed. Once the family left, Benson was brought back out and he immediately began frantically searching where his family's car had been. He was quickly taken to his foster home where he was bathed and groomed and introduced to the other dogs, dogs he had known previously when he was in the same foster home. We truly believe that they remembered each other! Introductions went very well and meeting the other dogs was the distraction Benson needed to start forgetting about his previous life. Within an hour, Benson was glued to his foster mom, never letting her out of his sight.
At the time Benson was adopted, the children in the family were 9 and 13 years old. Other children in the neighborhood often visited the home and Benson was fine with them. In fact, neighborhood children would invite Benson to their birthday parties.
Benson is now about 3 1/2 years old and weighs around 63 pounds. He could stand to lose at least 5 pounds. Although the previous owners stated he has been on heartworm preventative, we will have him retested to be sure he is heartworm negative. We have been able to obtain Benson's health records and he was vetted regularly throughout the 3 years.