MILO WAS ADOPTED SEPTEMBER 25, 2004!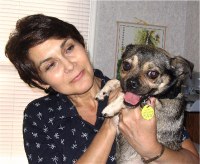 Milo works the crowd at the adoption event: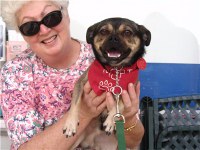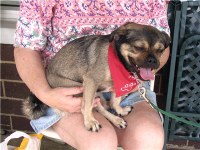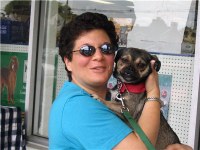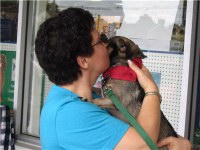 Milo is about 3-4 years old and weighs 10 pounds. He is a sweet little guy who likes everyone and loves to give kisses. All it takes is a little invitation and Milo is up in your lap snuggling. If not in a lap, he'll be on the floor by your feet sleeping. We don't generally foster small dogs in this foster home because the large resident dogs aren't usually too fond of them, but the resident German Shepherd is in love with Milo and Milo isn't at all intimidated by the fact that she weighs 7 times more than he does. Although Milo gets along well with other dogs, he is a chronic cat chaser, so a home without cats for Milo. His favorite stuffed toy is a purple bunny that is half his size. Milo is housetrained, neutered and microchipped.